Chris Stapleton Releases Another Classic Album
Like him or hate him, Chris Stapleton is a country music legend. He's made a career with his musical talent and heartfelt lyrics. From "Broken Halos" to "Starting Over", Chris Stapleton rarely releases a mediocre song.
Prior to releasing the highly anticipated album, he released three singles, "Starting Over", "Cold", and "Arkansas", which helped fans get ready for the album.
The song "Starting Over" has almost 21 millions streams on Spotify alone. With help from the radio, that song has blown up since he released it on August 27. 
Stapleton shows a variety of song styles throughout the album. In "Cold", a slow song about a girl leaving him, he shows off his awesome voice and amazing guitar playing. This song would be a chilling song to hear performed live if fans were able to attend concerts. 
He included songs that lean more to the style of rock, such as "Arkansas". This fast-paced tune is not a typical type of Stapleton song. With a louder style, it differs from other songs on the album and has a theme of going somewhere. He also deals with traveling in the song "Nashville, TN", where he sings about saying goodbye and remembering past memories about a place.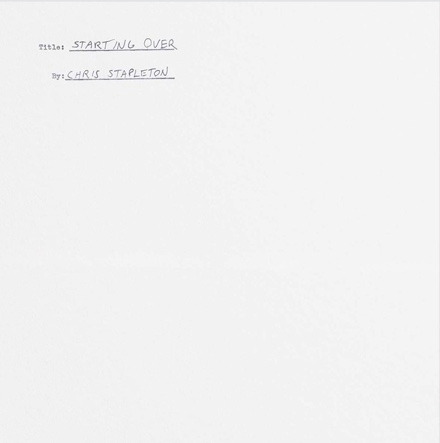 Stapleton has made a name for himself by covering songs. He has covered songs such as "Tennessee Whiskey", "Death Row", and "Millionaire". "Starting Over" includes another great cover of "Joy of My Life" by John Fogerty. Stapleton turns a great Fogerty song into a classic cover that shows off the true range of his voice. 
"Starting Over" contains meaningful songs dealing with life's struggles and events. Stapleton displays his eclectic style of music and special talents and has created an album that will be talked about for years to come.