In the game of life and on the court, the power of building relationships and team chemistry can transform a group of individuals into an unstoppable force. Like the secret ingredient in a winning recipe, these connections ignite the spark that propels teams to victory, making them truly greater than the sum of their parts.
As the warm air of fall and the crisp breeze of winter begin to sweep across the nation, basketball enthusiasts are gearing up for the season. This enthusiasm is present in the St. X Tigers basketball team. The Tigers are not just focusing on the play on the court, but the relationships and chemistry between the teammates off of the court. St. X's basketball team, led by head coach Kevin Klein, who has been at the helm for over a decade, believes in the importance of team chemistry and being well-rounded.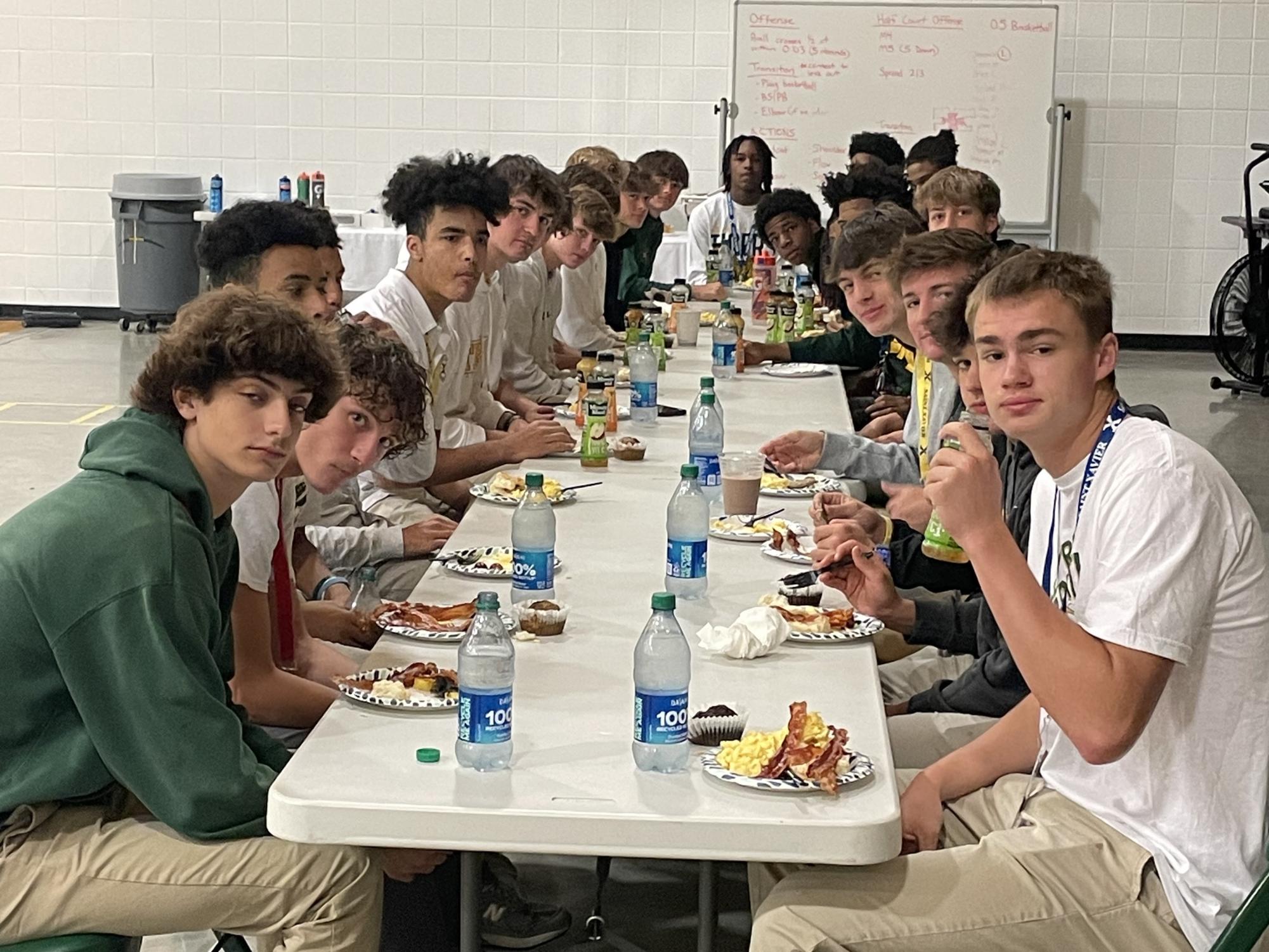 "Forming a championship team requires players and coaches who are invested in one another and believe in each other," Klein said. "Our guys spend an incredible amount of time on their academics and on the basketball court. As a result, balance is something that is very important to us."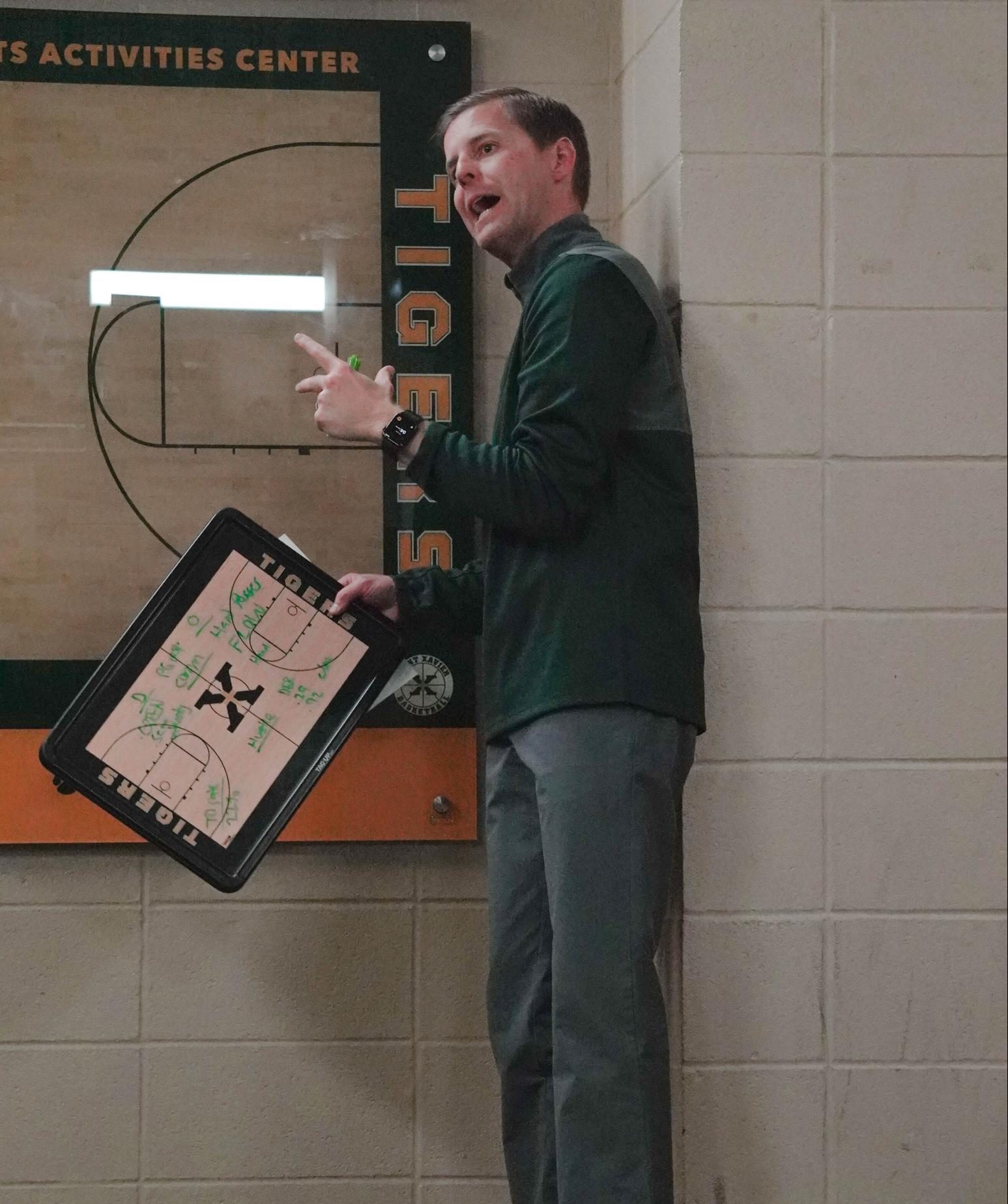 Team chemistry affects all levels, from grade school teams all the way to the professional ranks. One team in particular who thrives off of building relationships off the court is Bellarmine University's basketball program. Led by Coach Scott Davenport, the Knights are entering their fourth season of being in the NCAA Division I. The Knights have a unique offensive playing style with having some of the best on-court chemistry in not just all of college basketball, but all of basketball. Whether it be their skillful passing leading to buckets at the rim or their intricate plays drawn up by Davenport, all of this can be credited to the team building events they attend off the court.
Klein and the Tigers emulate a lot of the Bellarmine experience with the group attending several team building events to strengthen their chemistry including, TopGolf, team breakfast, tailgates before home football games, which included a corn hole tournament, and volunteering at the St. James Art Show. Coach Klein uses these team events to directly build relationships off the court that will hopefully play out on the court.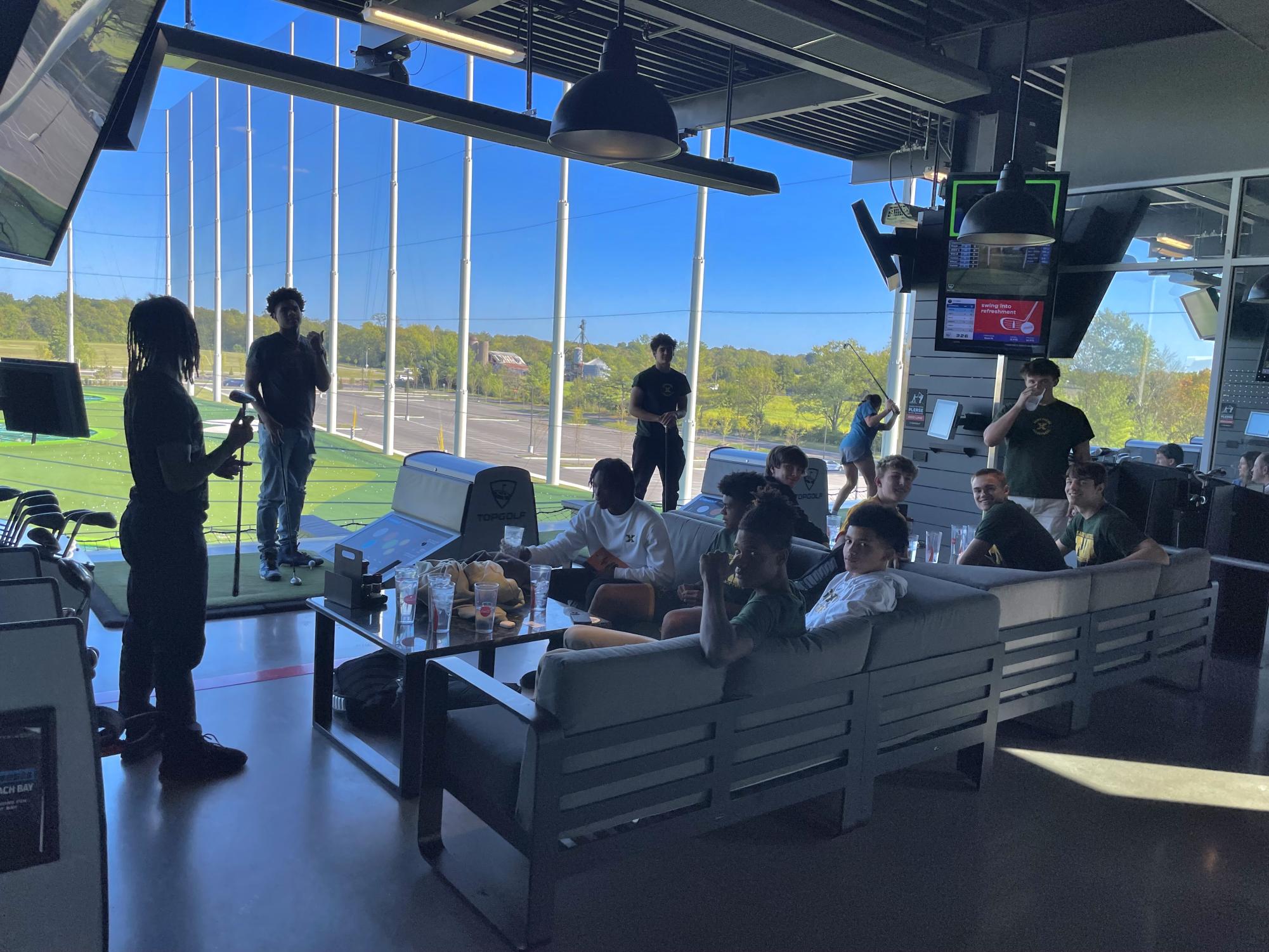 "We have known a lot of our players and parents for many years and there is a great level of trust," Klein said. "It's required to have a high level of trust off of the court that translates to on-court trust and success. We also benefit greatly from all of our time together in the weight room, on the track and Germantown hill, and from all of our off-court team-building activities."
Coach Klein and his colleagues are constantly working before and after the school day to ensure that every practice session begins and concludes with maximum effort. Although it's a basketball program, several years ago, Klein welcomed retired legendary St. X football head coach Mike Glaser to help out as an assistant. While Glaser didn't bring a basketball background, he made up for it with his team building experience and ability to create culture.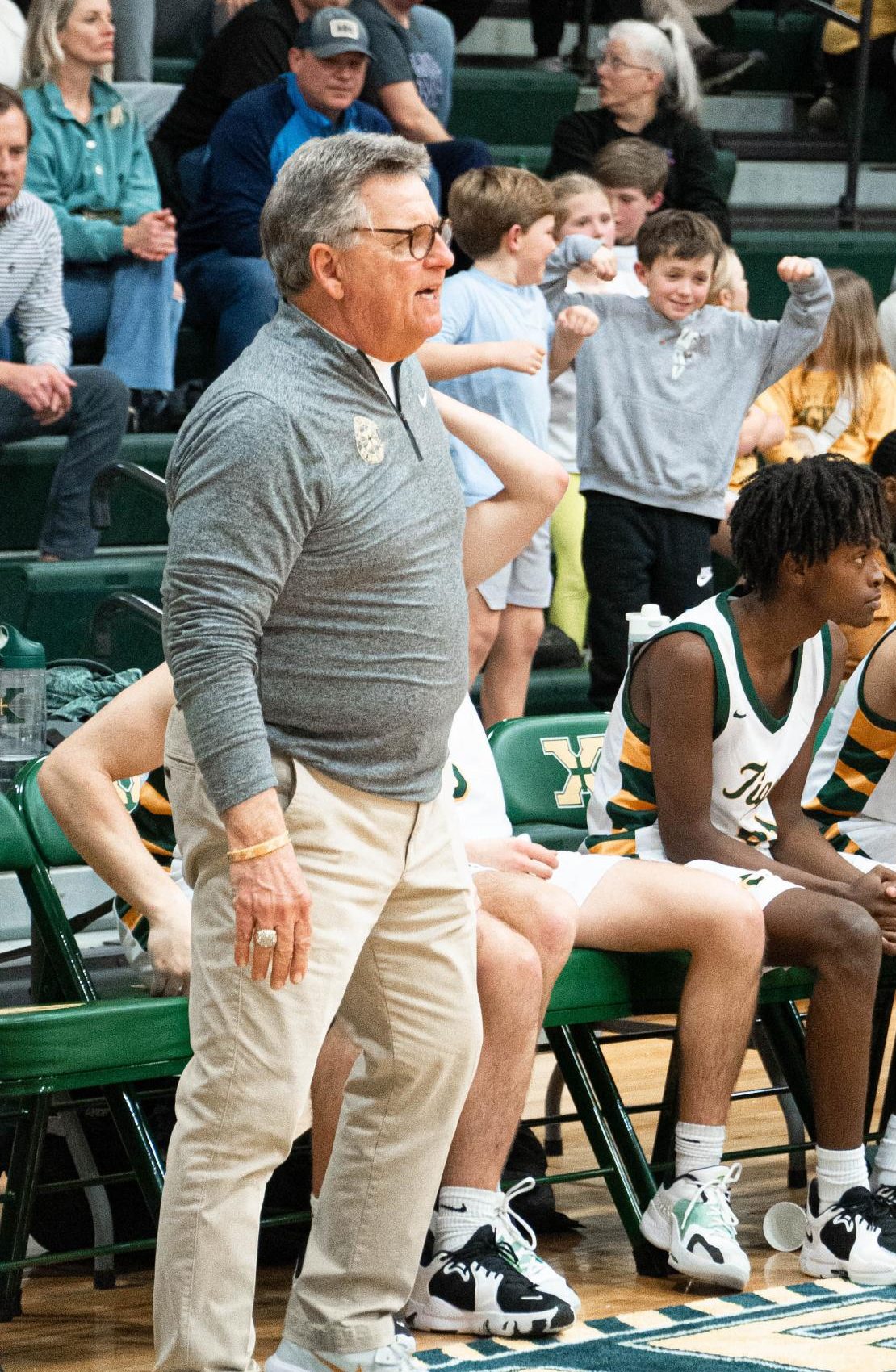 As far as great coaches go in Kentucky sports, Glaser might as well be at the top of the list. With 41 years of head coaching experience for the Tigers, he is regarded as having one of the most distinguished careers in Kentucky history with an overall record of 328-73. Coach Glaser won seven KHSAA State Championships, as well as five state runner-up finishes, which ranks him fourth in wins by Kentucky high school football coaches.
"First, let me say that TEAM and a TEAM concept was the foundation of our program from 1982 through 2012," Glaser said. "TEAM is important to my philosophy of life. I refer to my family as TEAM Glaser!"
Three main pillars that he believes will build a program to the top of the rankings are food, faith and service. Glaser implemented things like team picnics, position specific dinners, community service projects, and attending Friday morning mass before home game days.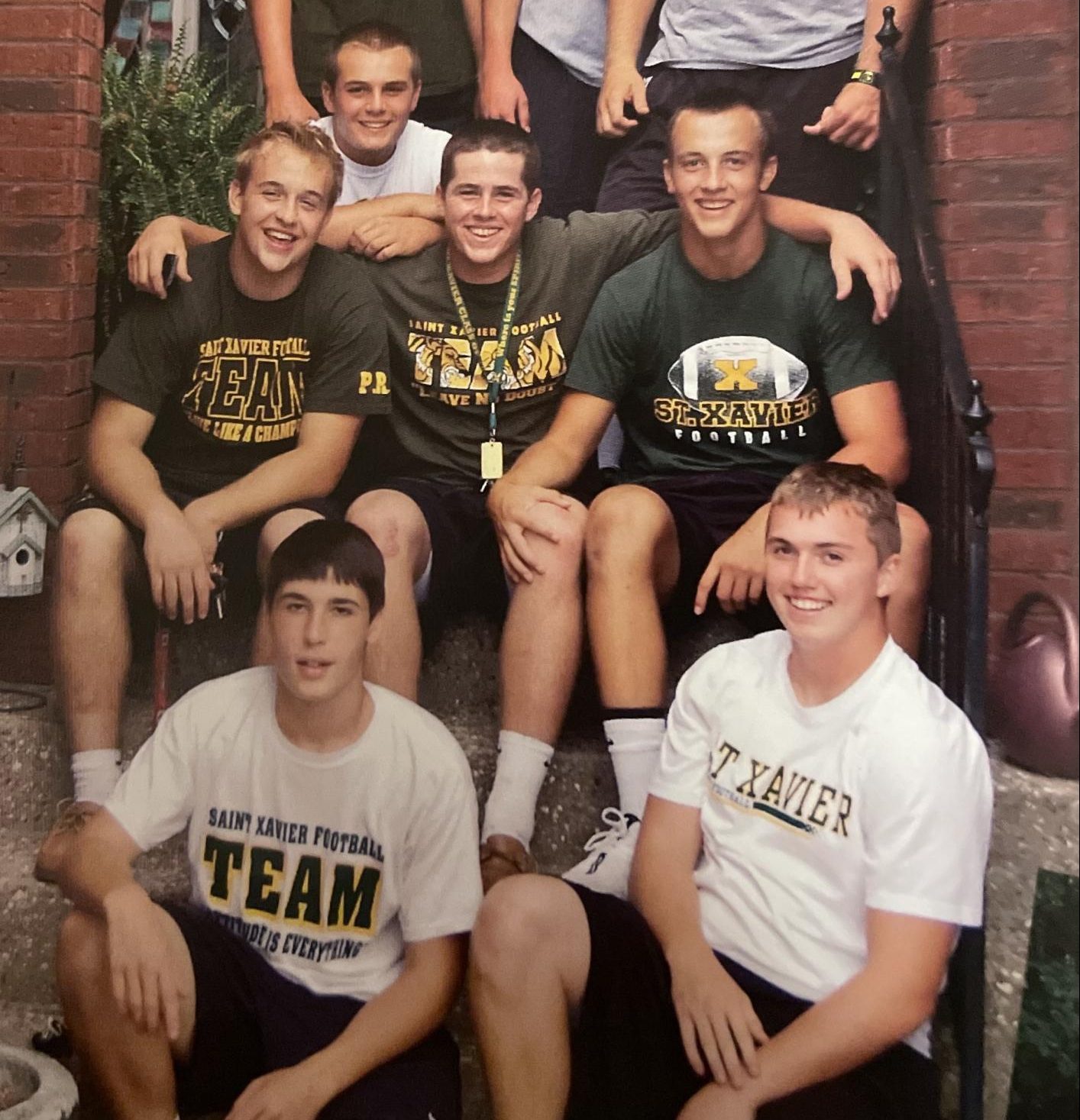 A coach who inspired Coach Glaser to implement his team building style with building relationships off the field is Coach Bill Belicheck. The New England Patriots, led by Belicheck created a dynasty with having one of the most decorated quarter backs of all time in Tom Brady who won five super bowls in twenty years together, which is the most amongst all teams in the NFL.
Although the differences of basketball and football may outweigh the similarities on the court or field, the off the field team building process is very similar in the power of chemistry preceding the success on the court.
"TEAM building is an attitude that must be worked on and demanded every day," Glaser commented. "It must be practiced with every decision and every action that a coach takes. A coach must believe and make sure that everyone on the TEAM is respected and has a role to play! It must be a NO STAR system. No one is more important than the TEAM!"
With the regular season nearly underway, Coach Klein's emphasis on team chemistry has proven instrumental in elevating on-court performance. Their commitment to fostering strong connections among players bodes well for the upcoming basketball season.
The key to on-court success through building team chemistry among teammates stretches much further than just basketball. Beyond skills and strategy, trust and understanding form the foundation of a winning team. Shared experiences, be it team meals, faith-filled gatherings, or community service, enable a sense of unity and camaraderie. These relationships create a synergy that can propel a team to victory, showcasing the undeniable truth that in basketball, as in life, strong relationships and team chemistry pave the way for triumph.