For years, The University of Louisville's baseball program has held the spotlight when it comes to MLB talent coming out of the city. By creating this pipeline to the pros, which includes 36 active MLB players, the Cardinals have had their pick of the top talent in the area. In the 2023 World Series, which just recently concluded with a Texas Rangers 4-1 series victory, there was an active player representing Louisville, but not the university. MLB rookie Brandon Pfaadt is a Bellarmine University alumnus.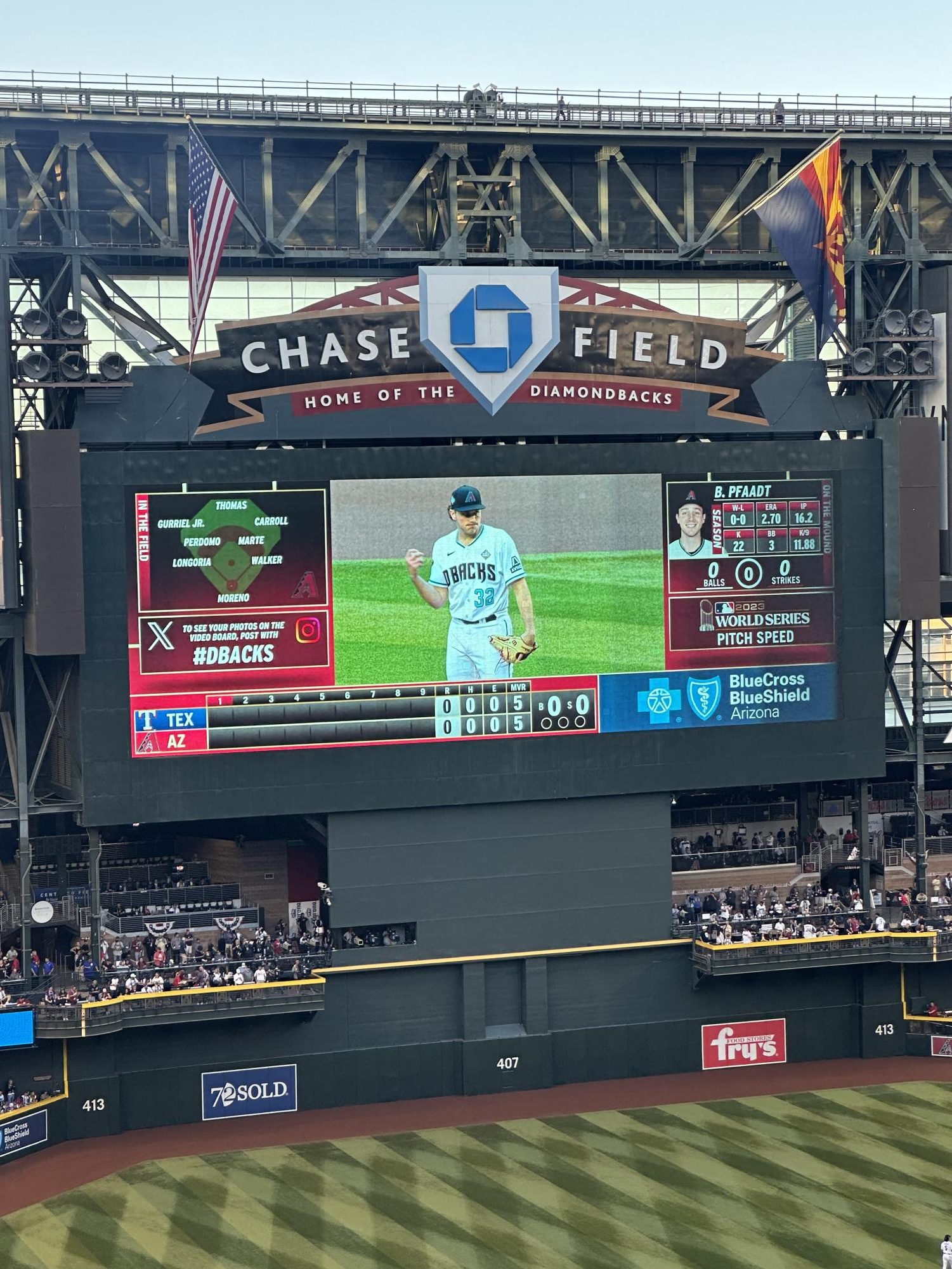 The 6' 4", 25-year-old Trinity High School graduate started the 2023 season on the Reno Aces, a Triple-A team based out of Reno, Nev. He made his MLB debut on May 3, allowing seven runs, including four home runs, in only 4.2 innings. It was a rough outing, to say the least. After multiple demotions back to Triple-A, he showed his worth, earning a spot on the Diamondbacks' postseason roster.
Pfaadt was drafted as the 149th pick in the 5th round of the 2020 MLB draft, being brought up to the majors in less than three years. His breakout game was against the Los Angeles Dodgers in game three of the NLDS. He allowed two hits through 4.1 innings, completing the sweep against one of the three teams that had 100+ wins during the entire season.
The Diamondbacks shocked every fan base this season. During the 2020 and 2021 MLB seasons, they came in last place in their division and second to last in 2022. They had a losing record all three years. The fact that they came second in their division this year and clinched a wild card spot is incredible.
The significance of a Bellarmine alumnus becoming a star on the center stage is huge for the city of Louisville. The impact of Pfaadt on young ball players in the city of Louisville has made Bellarmine another strong Division I option for local high school talent and beyond.
People have noticed the affect Bellarmine has had on players that have made their way through the school, and it's bringing in players both locally and around the nation. St. X grads Landon Akers '23 and Ben Tedesco '22 are currently playing for the Knights and hoping to follow after the success of Pfaadt.
Although the Diamondbacks didn't win it all, the young team's effect will be felt throughout many communities. Pfaadt's name and his alma mater were echoed throughout living rooms and restaurants across the world, giving Bellarmine tons of national recognition. This will prove to be beneficial as the Knights continue to grow their brand while they get acclimated to the Division I landscape.