17 faculty members at St. X are celebrating significant milestones in their careers within Louisville Catholic Schools. Whether they serve as teachers or counselors, these dedicated individuals have collectively contributed 310 years to the vocation of Catholic education. Here are each of the members' milestones and their reflections.
---
Dr. Anne Bornschein: 5 years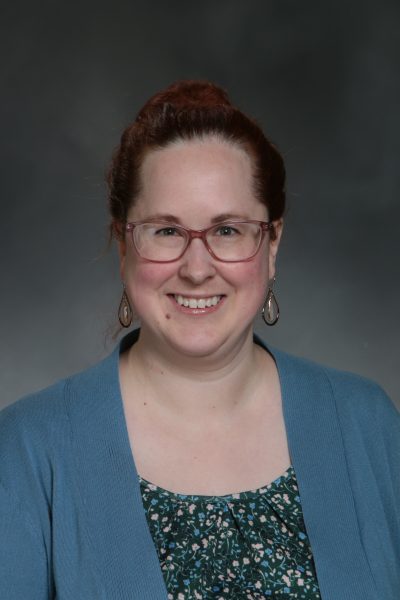 What I enjoy most about teaching is really getting to know students over multiple years. As St. X's only French teacher, I work with a given student for at least two years, and in some cases it's all four. It is a joy to witness students I met as freshmen mature into seniors who are prepared to enter the community as thoughtful, empathetic adults.
---
Mr. Bradford Derrick: 5 years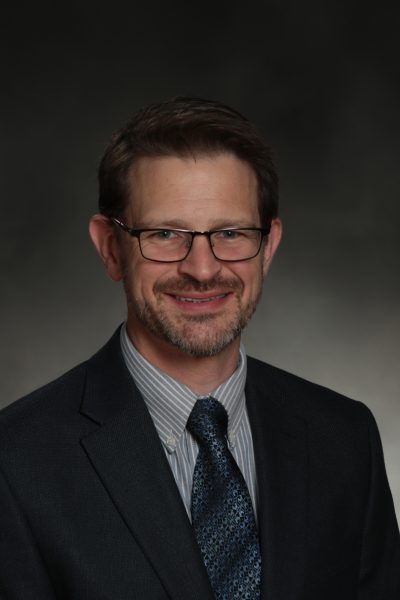 What I enjoy most about teaching is when a student asks a question, from curiosity, wanting to take something deeper, and I can respond with, "Great question! That's what we have on the agenda for tomorrow!"
One of the funniest things that happened to me as a teacher is when a student once asked me if I was on the Robotics Team in high school. We didn't have a robotics team in the 90s. I did the Rube Goldberg competition, which was the closest thing we had back then. FYI, the game Mouse Trap was the theme of the competition for one year. The board game Mouse Trap was based on Goldberg's cartoons.
---
Mrs. Elizabeth Newkirk: 10 years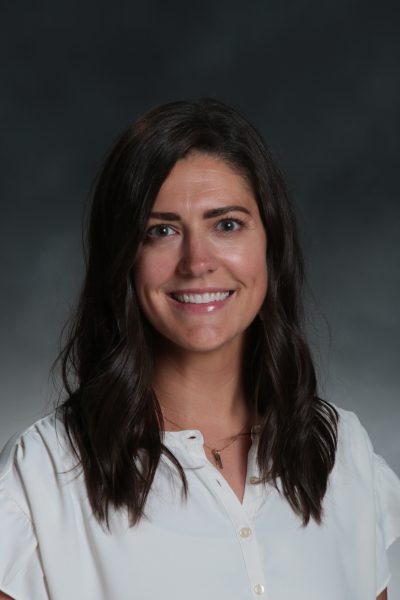 What I find most rewarding about teaching is being able to help students overcome obstacles and see them achieve their goals.
---
Mr. Joseph Tronzo: 10 years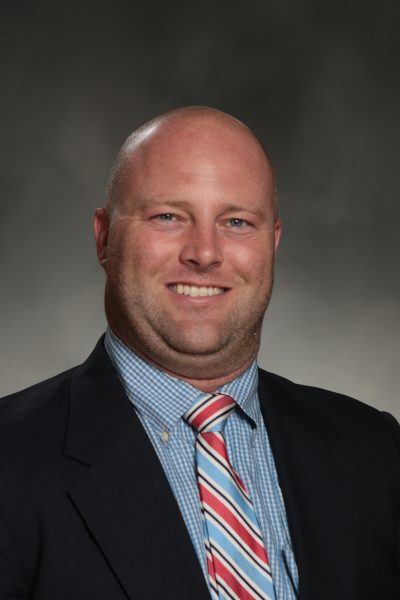 What I enjoy most and what I find most rewarding go hand in hand for me. It's when a student either begins to reap the benefits that his positive attitude and hard work have earned him or a student who had chronically failed to live up to what he is capable of finally turns that corner and begins moving in a positive direction.
---
Mr. Nicolas Crider: 15 years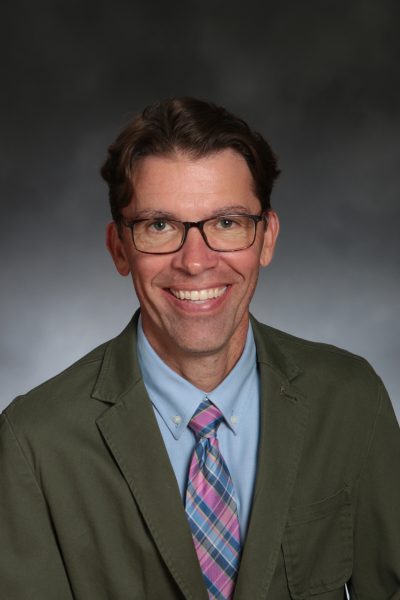 What I find most rewarding about teaching is making a difference. It is incredibly rewarding to have a positive impact on a students' life. Watching students learn, grow, and succeed can be personally fulfilling, knowing that you played a role in their development. I also enjoy inspiring others. We have the opportunity to inspire and motivate our students. When students become excited about a subject or discover a new passion, it is deeply satisfying for the teacher. It's also great building relationships. Teaching often involves building strong and meaningful relationships with students. These relationships can be some of the most rewarding aspects of the job, as teachers can provide guidance, support, and mentorship. Lastly, I love seeing progress. Witnessing the progress of students over time, whether it's improved academic performance or personal growth, can be incredibly gratifying. I take pride in my role in helping students achieve their goals.
---
Mr. Kevin Klein: 15 years
What I enjoy most about teaching is working with teenage boys who are growing into young men right in front of my eyes. Growth occurs every day in a positive environment that creates success. The energy and enthusiasm that is created each day keeps me excited to return the next day. It is very rewarding to empower students to become everyday guys and help them work to see and reach their potential. Sometimes they achieve at a level that maybe they didn't think they could achieve. This is the best!
I take a lot of pride in teaching at a school that set such a strong foundation for me. St. X was instrumental in molding me into the person I am today. I wouldn't trade this experience for anything. It is my goal to give back to my students the same way that my teachers, coaches, and the Xaverian Brothers gave to me.
---
Mr. Andrew Meirose: 15 years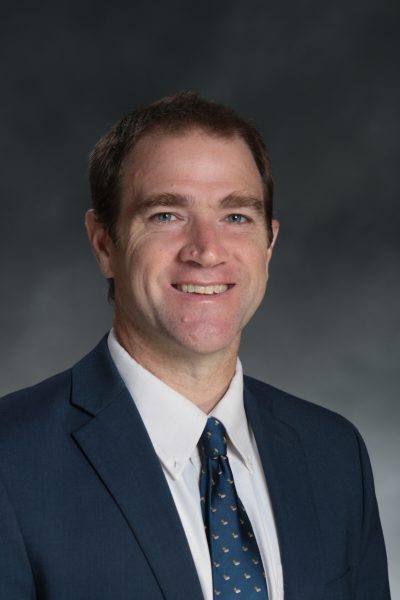 What I enjoy most about teaching is having substantive discussions with students about the deepest and most foundational of questions. It is such a privilege and joy to get to interact with bright, earnest, serious-minded young persons and to help them probe the mystery of who God is and who they are. In some way, hopefully, these discussions are enabling us all to grow in likeness to the risen Christ.
What I find most rewarding about teaching is interacting with students, either past or present, who are wrestling with theological questions or seeking to discern more fully how God is calling them. I sometimes tell students that the work of our lives is all for nought if it does not help humans to become saints, partakers of the divine nature. Those conversations with inquisitive, earnest students give me some hope that our work might yet, in some small measure, help us come to our ultimate end.
---
Mrs. Jennifer Meirose: 15 years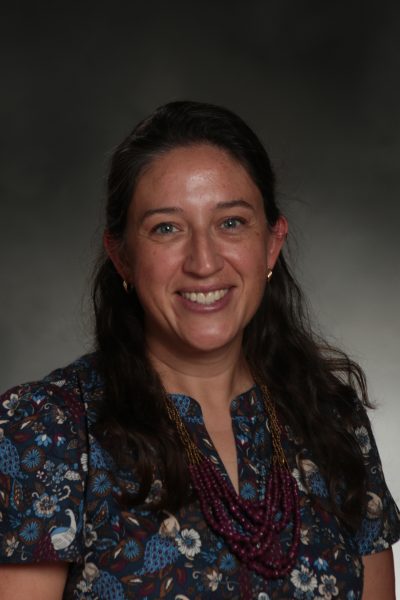 What I enjoy most about teaching is that it never gets old. There is always someone new to get to know and learn from, but also ways I can keep growing as a human being. Teaching is how I feel I'm most challenged to grow into who I'm created to be. Students always have new insights and ask probing questions that keep me from getting too comfortable with how I understand the world around me.
What I find most rewarding about teaching is getting to know students and seeing them mature over time. Freshmen come in with so many nerves and questions, but by the end of the year, they're transformed young men. It's nice to be teaching sophomores again, and working with upperclassmen through Academic Teams, because sometimes catching someone later in their high school journey or outside of the classroom can be a new window into who they are.
One of the funniest things that happened to me as a teacher is when I was teaching at a high school in Boston. It wasn't my finest moment, but I overslept one day and woke up at 8:30 when my assistant principal called me to see if I was alright. It turned out my students didn't want me to get in trouble for not being there, so they tried to cover for me for about 45 minutes, until they were finally seen by an administrator. The young men collected mission money, turned in paper attendance, and one student even tried to lead them in a Theology lesson. It wasn't funny at all to have overslept and missed school, but it was funny that they all thought the best idea was to pretend to be me, and that they somehow got away with it for almost a full class period. It was the only time in 21 years of teaching that I have overslept, but I learned my lesson to set two alarms after that!
---
Mr. Mark Metzger: 15 years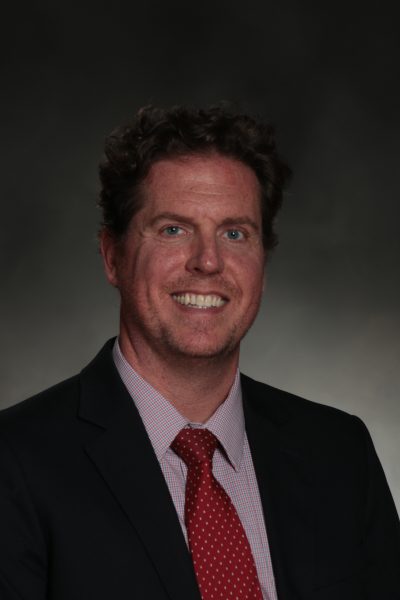 What I enjoy most about teaching is the opportunity to help my students learn about themselves and the world around them. Learning about and accepting oneself is a critical first step to living a life of compassion. Helping young men along in that journey is incredibly gratifying.
One of the funniest things that happened to me as a teacher is when I somehow got talked into participating in a one-mile match race against then freshman Connor Klimek. He managed to catch me in the last 100 meters of the race, and we both nearly died. His entire class was running through the infield of the track cheering him on. Hopefully we are both older and wiser now and don't feel compelled to stage a rematch.
---
Mrs. Letty Tapia: 15 years

There are many things I enjoy about teaching; I love to share my culture with my students, to teach to appreciate other cultures as this opens them a new perspective in life, especially to learn the importance of respecting every human being for what they are. Students need to see the impact they have in their community to become leaders of the world.
What I find most rewarding about teaching is building connections with the youth. Every day, students bring their unique talents and strengths to our class. I grow as a person thanks to them, I learn from them, and I stay "young" because of them, this is for sure, an awesome reward!
One of the funniest things that happened to me as a teacher is when I first started teaching irregular verbs in the preterito, I will leave it there! (LOL) And of course, after I said a specific word, I saw their eyes grow bigger, and I knew my accent conveyed a different meaning.
---
Mr. Robert Scheler: 20 years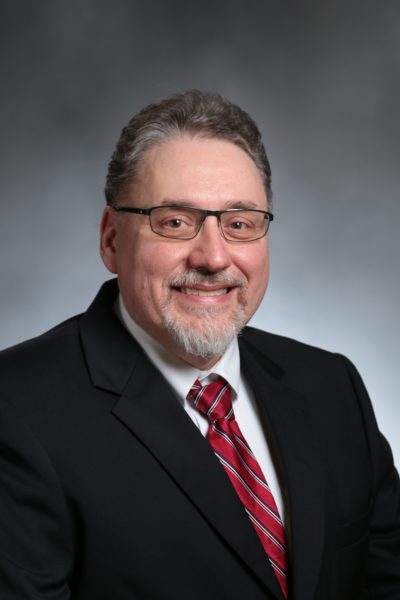 For me, the greatest enjoyment of teaching comes from interaction with the students and fostering their engagement in the topics at hand. When a student has a "eureka" moment while struggling with a difficult concept it is a very rewarding time for me in the classroom. Whether working in groups or by themselves, when students are dialed in on the scientific issue or problem that we are investigating, great things are possible. Discussions arise and greater understanding of nature and our role in it occur, leading to more of those "eureka" experiences.
---
Mr. Adam Zoeller: 20 years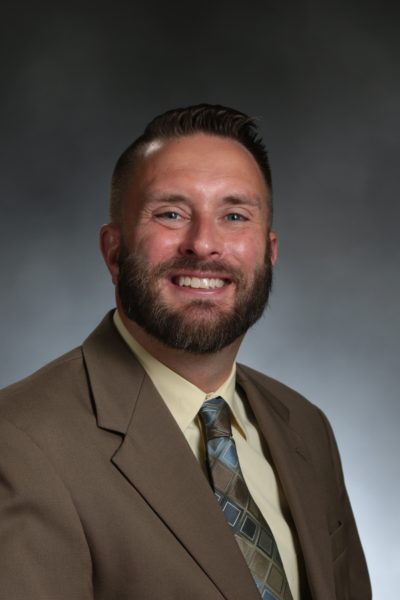 What I enjoy most about teaching is the relationships that are built between teacher and students as well as between colleagues. This is at the heart of Jesus' teaching and Xaverian education.
What I find most rewarding about teaching is when students can begin to understand sacred scripture in light of their relationship with Jesus Christ. This is especially true in freshmen theology (Revelation of God) when students can comprehend religious truths in Bible stories without any prompts or guidance from the teacher.
---
Mr. Mike Reynolds: 25 years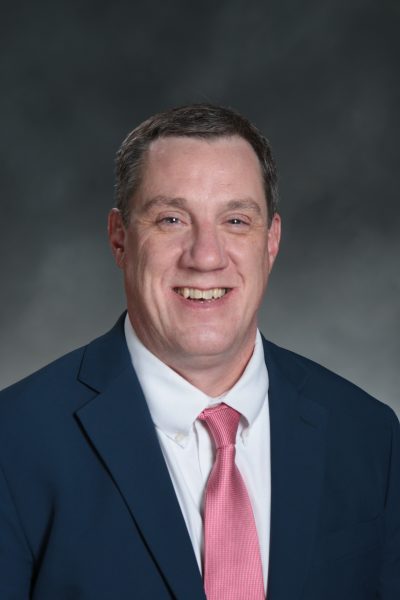 What I enjoy most about teaching is taking on the awesome responsibility of walking alongside a young person, for just a few steps, of his life's long journey.
---
Ms. Mary Ann Bowman: 30 years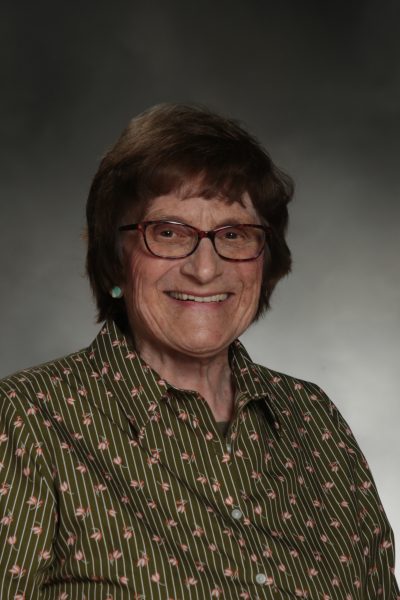 What I enjoy most about teaching is having the opportunity to work with a wide variety of students as they explore their own creativity and learn to express themselves in art. It is truly wonderful to watch students discover and develop talents that they may have been unaware of. As I am now also teaching German language courses, I also enjoy seeing students expand their knowledge of a different culture as they become more confident in speaking and understanding another language. My goal is always to encourage each student to feel confident and competent, so that they can face any challenge in school, and in their future. St. Xavier provides such a supportive environment for students, and I feel that inspires all that I try to do in the classroom to make each student realize his own strengths and potential.
---
Mrs. Rosanna Vessels: 30 years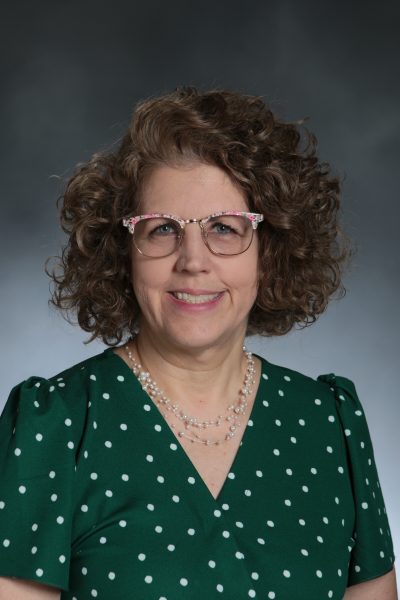 What I find most rewarding about teaching is building relationships with students that extends beyond their four years in high school. I love keeping up with my students and seeing how they have grown in faith, and how they are making a positive influence in the world. They make me so proud!
---
Mr. Todd Walsh: 30 years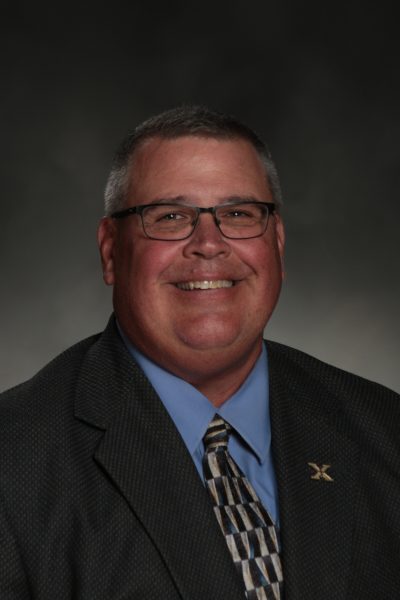 What I am proud of is the blessing of each day with the opportunity of teaching at the high school I attended, grew up as a young boy dreaming of attending, teaching a new group of freshmen each year, and most of all, watching my own sons grow up and attend this school. As teachers, we all take pride in carrying on the tradition the Xaverian Brothers have passed on to us.
---
Mr. Tony Scheler: 35 years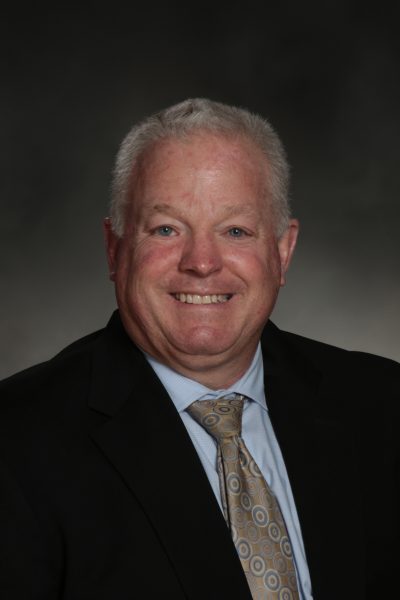 What I enjoy most about teaching is seeing the daily growth and development of the students and how they mature during their four years at Saint Xavier. They come to us as freshmen who seek guidance, knowledge, and maturity, and they leave as seniors with direction, purpose, and confidence.