Momma's Barbecue: Louisville's Hidden Gem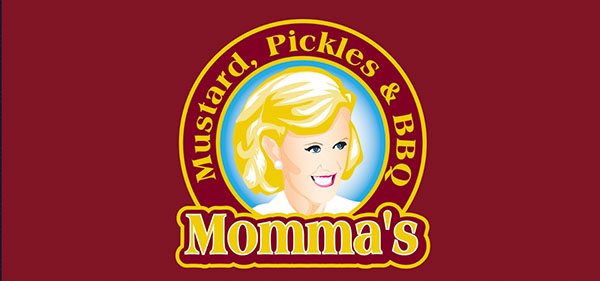 Memphis, Kansas City, and small towns in Texas are places that just make you think of barbecue. While Louisville is synonymous with the Kentucky Derby, tucked away on Bauer Avenue, sandwiched between Frankfort Avenue and Lexington Road, is a hidden barbecue gem — Momma's Mustard, Pickles and BBQ.
Although they have a smaller menu compared to those of other sit-down restaurants, Momma's has multiple variations of each selection by using different types of meat to spice up the meal. With seven different types of meat available, all sandwiches, sliders, and grilled cheese come with a variety of options.
As I sat down for the first time in the corner-window booth, I immediately noticed the decor along with exceptional service. Neither rushing nor forcing us to wait, the servers were readily available when needed and made sure to keep our drinks full. After receiving our drinks, we ordered our appetizer. With a choice of fried pickles or Mucho Macho fried hot pickles ($7), we decided on the generic fried pickles. Five minutes later, twenty freshly-fried pickles were delivered to our table. Even though only half of the group enjoyed the appetizer, the fried pickles were a great opening to our meal. However, they did seem to be slightly under cooked and could have been even better if they were left on the fryer for a few minutes longer.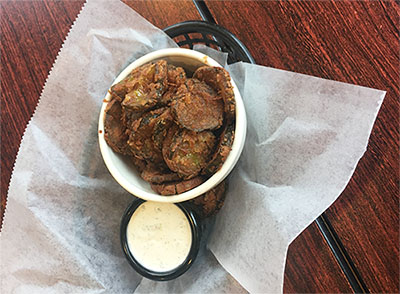 Just as soon as we finished the pickles, the main course arrived. I ordered the pulled pork sandwich with sides of coleslaw and an extremely generous piece of corn bread ($10). Both the main dish and the side of coleslaw were great, but the highlight of the meal was the slice of corn bread. The huge portion size and texture of the middle of the bread were perfection. Soft enough to be cut, yet firm enough to hold on a fork, the corn bread seemed like a hidden gem on the menu.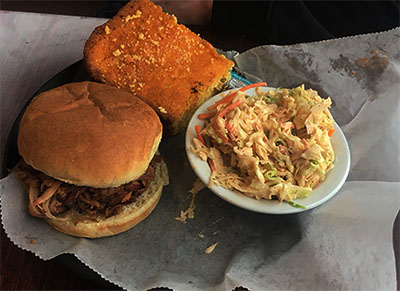 My brother ordered the chili cheese fries ($8.50), a meal that looked and tasted like it was from some of their original recipes off of the food truck. However, it did not disappoint. He described the chili as great and the cheese seemed to be the perfect blend to accompany both the fries and chili. Beware when ordering this though: you will receive jalapeños on the nachos without any forewarning.
My father decided to order brisket sliders ($3 each), a filling meal that does not come with any sides included. After three, he mentioned that they were "extremely dry" without any of the sauces on the side — probably due to their signature dry rub from Kansas City. However, the brisket was excellent overall. Anyone who has the slightest interest in fantastic brisket should definitely order this.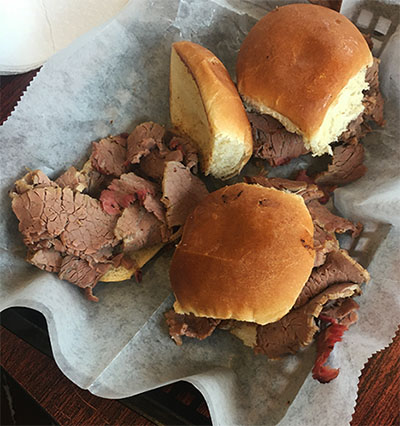 Finally, my mother ordered the pulled pork nachos ($10.50). Once again, this meal is extremely large, but it does not come with any sides included in the original price. Their dry rub was once again included on these nachos, as they are with all meat options. Also, unbeknownst to customers is the fact that the cheese is not shredded, rather it is a type of nacho cheese that would come with nachos from a concession stand. Although this is not necessarily a bad aspect of the nachos, it is one worth noting before ordering. Also included on the nachos are fried pickles, jalapeños, and coleslaw, creating a very loaded, yet delicious dish.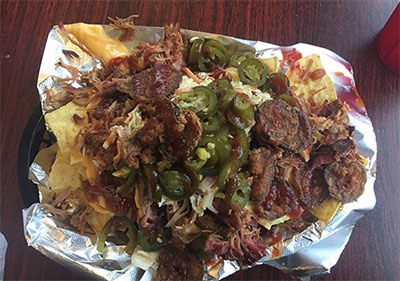 Overall, I rate Momma's Mustard, Pickles and BBQ a three out of four stars. Both the service and atmosphere were stellar. With signs bearing the words, "Be thankful" and "Laugh often, love lots," the mood of the entire restaurant was seemingly one of family and connection. The experience of this restaurant is tremendous. The food and quality did not live up to the initial expectations, although the bar was very high to begin with. Finally, be prepared to walk as it is limited to street parking only. Not everything on the menu is great, but you're bound to find something you'll like if you try.