Ty Ruttinger is the team captain of the St. Xavier golf team and prides himself in having played every golf course in the Louisville area. Throughout Ty's many years of playing tournaments, he has been able to play a wide variety of courses, which is why I think he is the most qualified St. X student to make this list. Below are Ty's top five courses in the Louisville area with his breakdown of each.
---
Valhalla Golf Club
Valhalla is simply perfection. The course has hosted numerous PGA tournaments and has welcomed many notable winners, including Tiger Woods, Jack Nicklaus, and Rory McIlroy. This course is renowned for its breathtaking views, fast greens, and impeccably manicured fairways. The course presents a formidable challenge with thick rough and very lengthy par threes that offer spectacular vistas. However, this level of excellence comes at a price of $150 for the playing fee, plus an additional $30 or more for the caddie tip. The staff is exceptional, devoting all their attention to ensuring you receive all the assistance you need. Valhalla is incomparable to any other course in the state, given its rich history and the current impeccable conditions.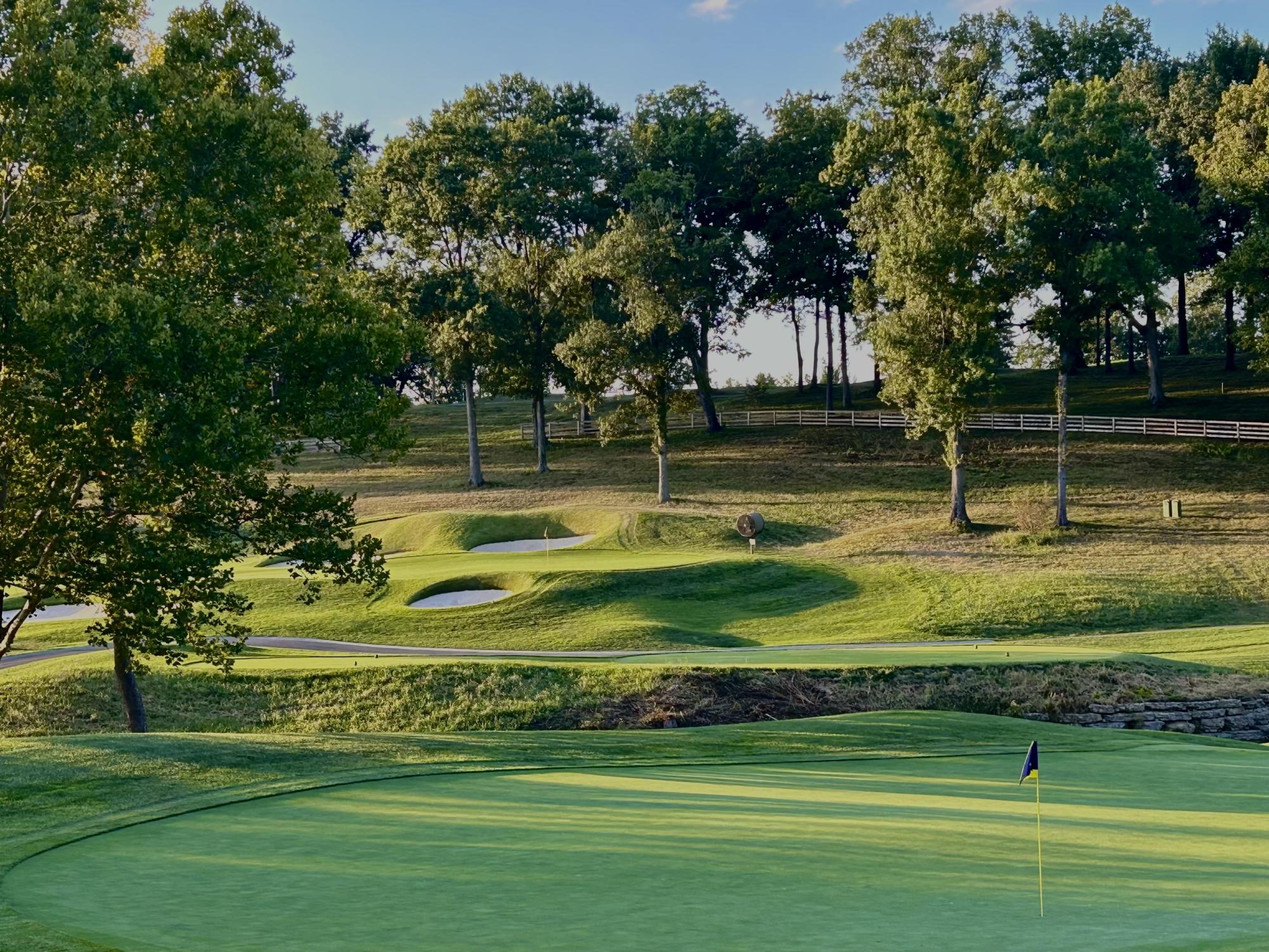 University Of Louisville Golf Club
The University of Louisville Golf Club takes second place. This is because the course is consistently in excellent condition. The cost is also quite reasonable at $60 for a private course, making it well worth the investment. The fairways are smooth, and the greens are soft, creating an ideal playing surface. Additionally, the course features a relatively sparse tree count, minimizing the inconvenience of lost golf balls. The practice facilities are exceptional, boasting two practice putting greens, a chipping range, and a full-range that stretches over 320 yards. The range has earned recognition as one of the best in the state, further justifying its high ranking for practice and play.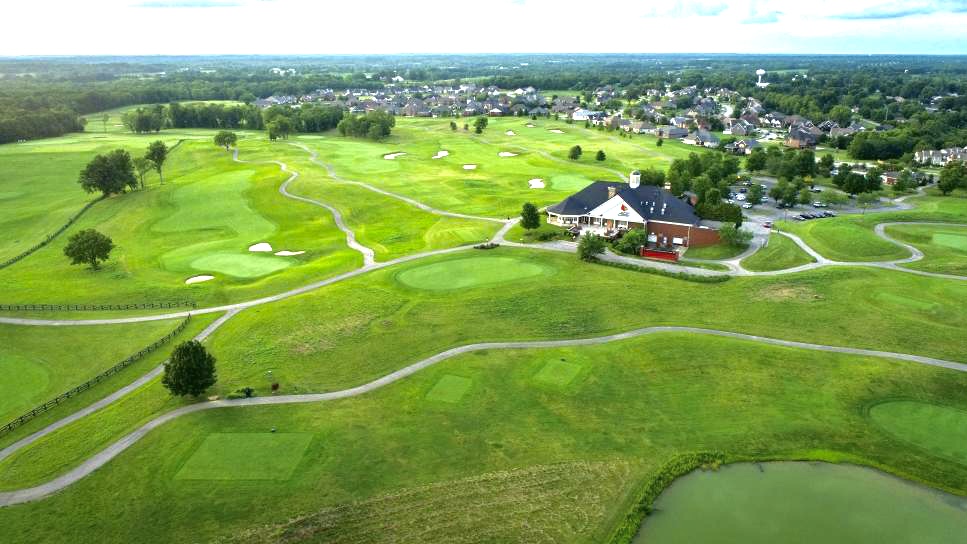 Hurstbourne Country Club
Hurstbourne is a premium course well-known in the city. The course is consistently in excellent condition and boasts some of the smoothest greens in town. Among the practice areas on this list, Hurstbourne's stands out as a personal favorite. It includes a generously sized putting green and a perfectly laid-out range. The range features excellent targets to ensure that you use important clubs for warming up and playing well. The course itself is simply amazing, demanding precision and finesse in your shots. The fairways are meticulously cut to promote ball roll and provide favorable lies. The greens are exceptionally smooth, guaranteeing a bump-free putting experience. However, it's important to note that access can be challenging unless you are a member or employed there. The price range for playing can vary from $60 to $80, but it's worth every penny.

Big Spring Country Club 
Big Spring is a premium course that offers a fantastic golfing experience. It stands out as one of the best places to play due to the exceptional staff's commitment to meeting your needs. The course, as a whole, is consistently well-maintained. While the greens are currently smooth, it's worth noting that they might undergo maintenance by the time this is released. However, you can expect the fairways to be expertly cut, ensuring excellent lies for your shots. What truly elevates Big Spring for me is its layout. The course features a diverse range of holes that add to its appeal. From hilly terrain to flat stretches and challenging, lengthy par fours, there's a great variety of play here, making it both difficult and enjoyable. In terms of pricing, it's actually quite reasonable for what you receive. Green fees can range from $40 to $50, but, in my opinion, it's completely worth it.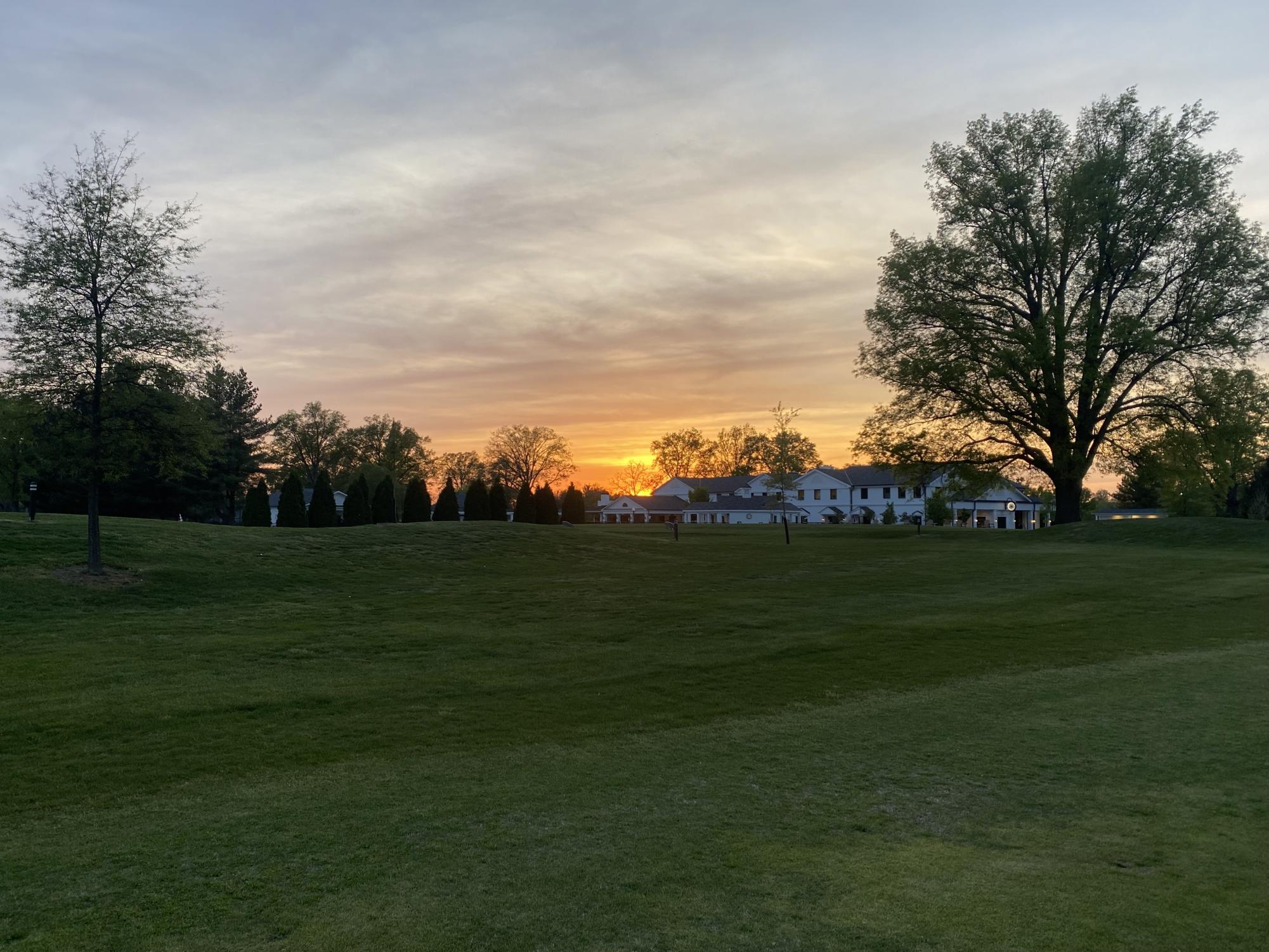 Lake Forest Country Club
Sneaking its way into the top five is Lake Forest. Playing at Lake Forest can be quite exclusive if you aren't a member, but the atmosphere there is truly exceptional. The course is consistently in spectacular condition, and the clubhouse is nothing short of beautiful. Positioned perfectly, the clubhouse offers a breathtaking view of the range and some of the back nine holes. The course itself is very well-maintained, boasting smooth greens and excellent fairways. Its layout is challenging due to the presence of out-of-bounds markings on nearly every hole. Lake Forest offers an excellent overall golfing experience and easily secures a spot in the top five.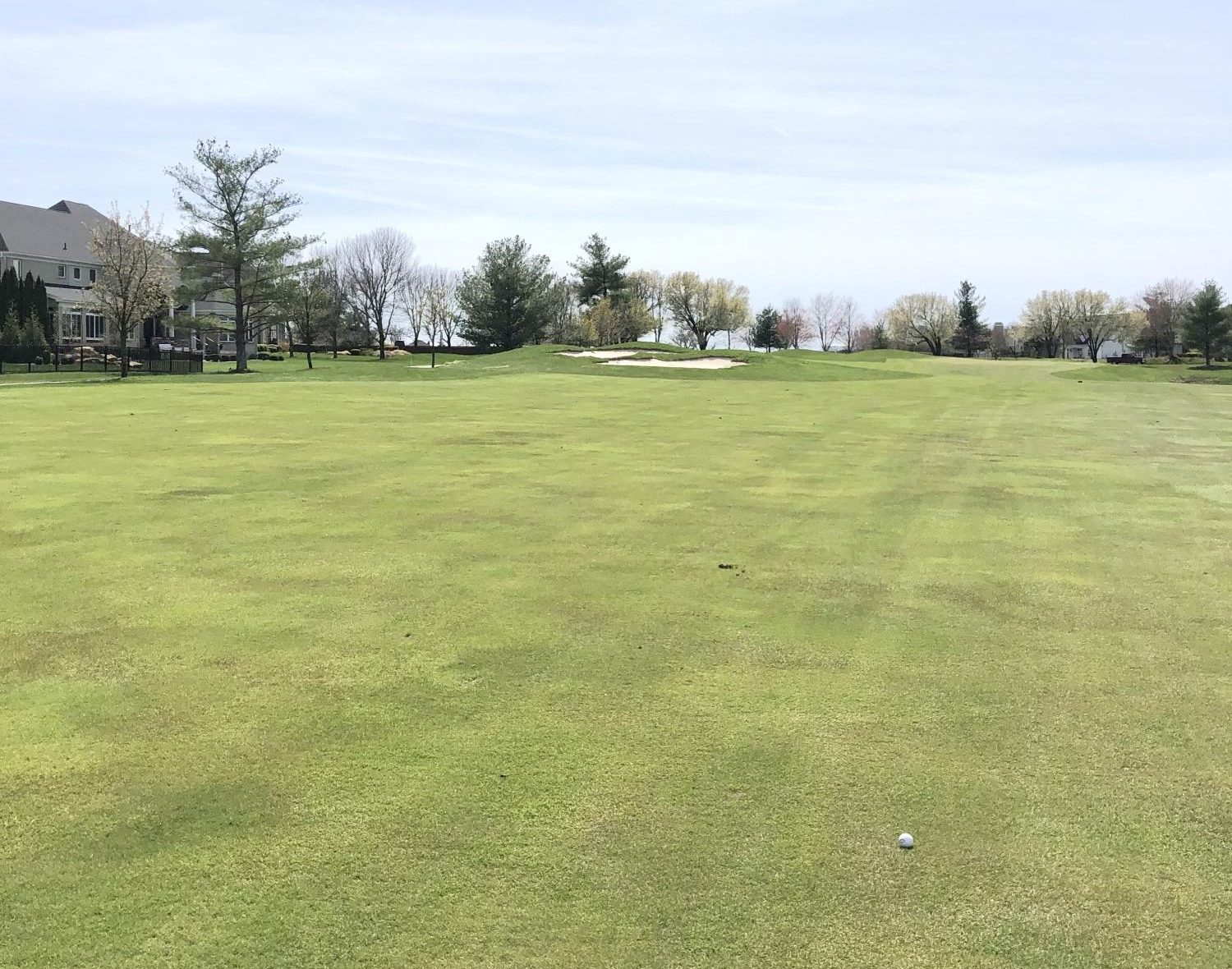 Honorable Mentions 
Persimmon Ridge
Persimmon Ridge is a challenging course that deserves recognition. It boasts considerable length and presents an exceptionally tough front and back nine. It was once ranked among the most challenging courses in the state, and that reputation still holds true on some days. While it features a great layout, the greens have a tendency to flood easily due to poor water retention. However, what truly sets this course apart are its practice facilities. Persimmon Ridge provides ample opportunities for practicing your hitting, putting, and chipping skills, making it a notable mention for golfers. The price typically hovers around $60, but I can assure you that if you can get out there, it promises a fun day on the greens.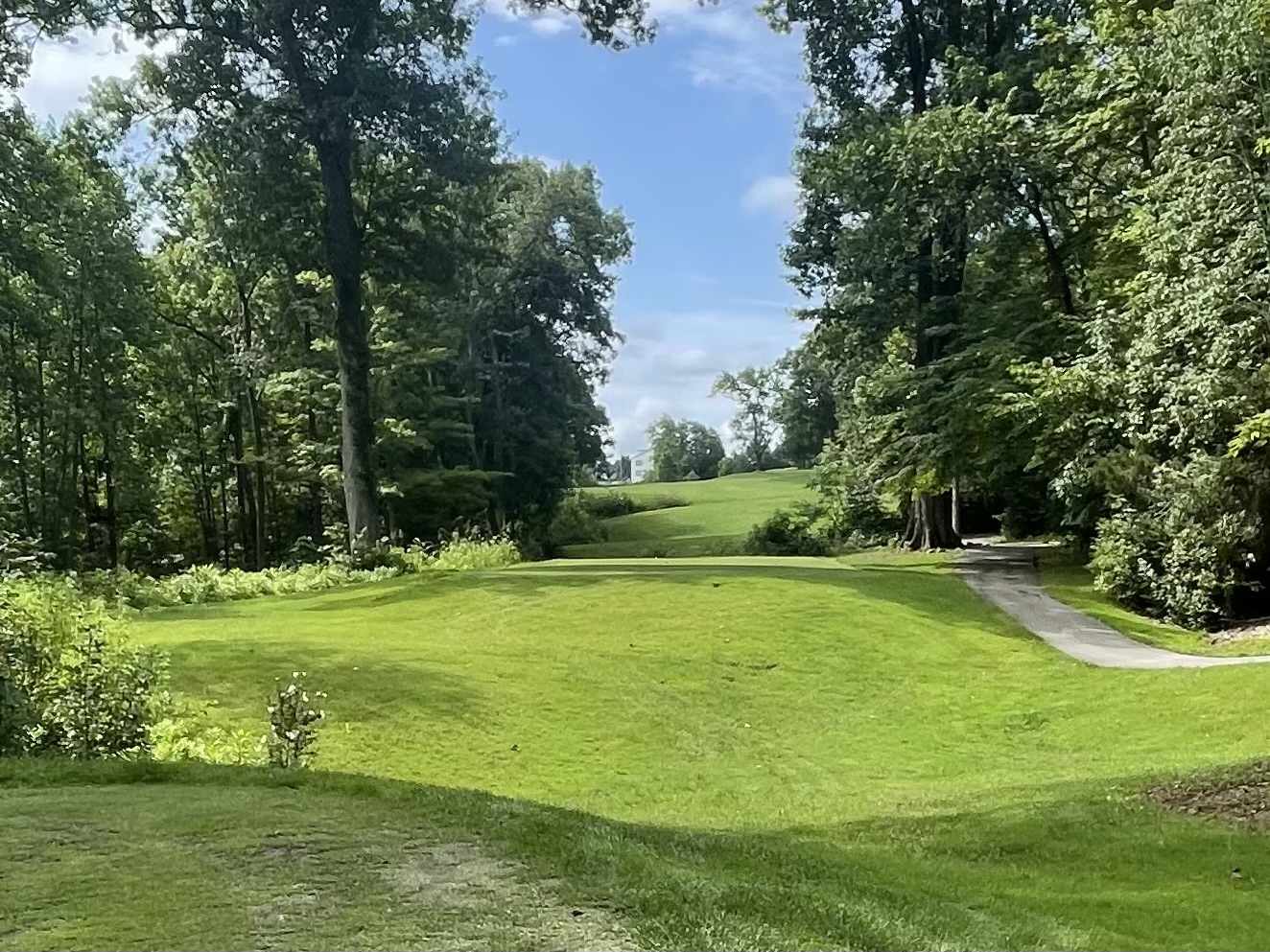 Hunting Creek
Hunting Creek earns an honorable mention due to its status as one of Louisville's hidden gems. With its highly angled greens and numerous dog-legged holes, it offers a unique golfing experience. While the greens aren't exceptionally fast, a closer look at their layout reveals why. The fairways at Hunting Creek are in excellent condition, and the rough can be deceptively thick. One notable attraction at this course was the visit by Good Good on their Golf Tour earlier in the summer. Their exciting play garnered attention and if you have the opportunity to visit, you can relive the same experience they enjoyed.