Edited by Jackson Graeter
"Being in the classroom… I never work a day in my life. Being able to teach you guys, I'm living my dream."
Mr. Edwin Noe III is a staff member here at Saint Xavier. More specifically, he teaches Geometry, a sophomore-level math course. His classes are engaging, informative, and provide a great learning environment. Additionally, he's received accolades such as the Thomas Border's Excellence in Teaching Award in 2018 and the Theodore James Ryken Award the year before. If you were to ask most anyone who's been in Mr. Noe's class about what he's like, you would undoubtedly get a variety of answers. Some say he's strict, some say he's lax. Comedic and serious. Alert and laid back. How could such a prominent figure on the Saint Xavier staff be such an enigma to the general student populace?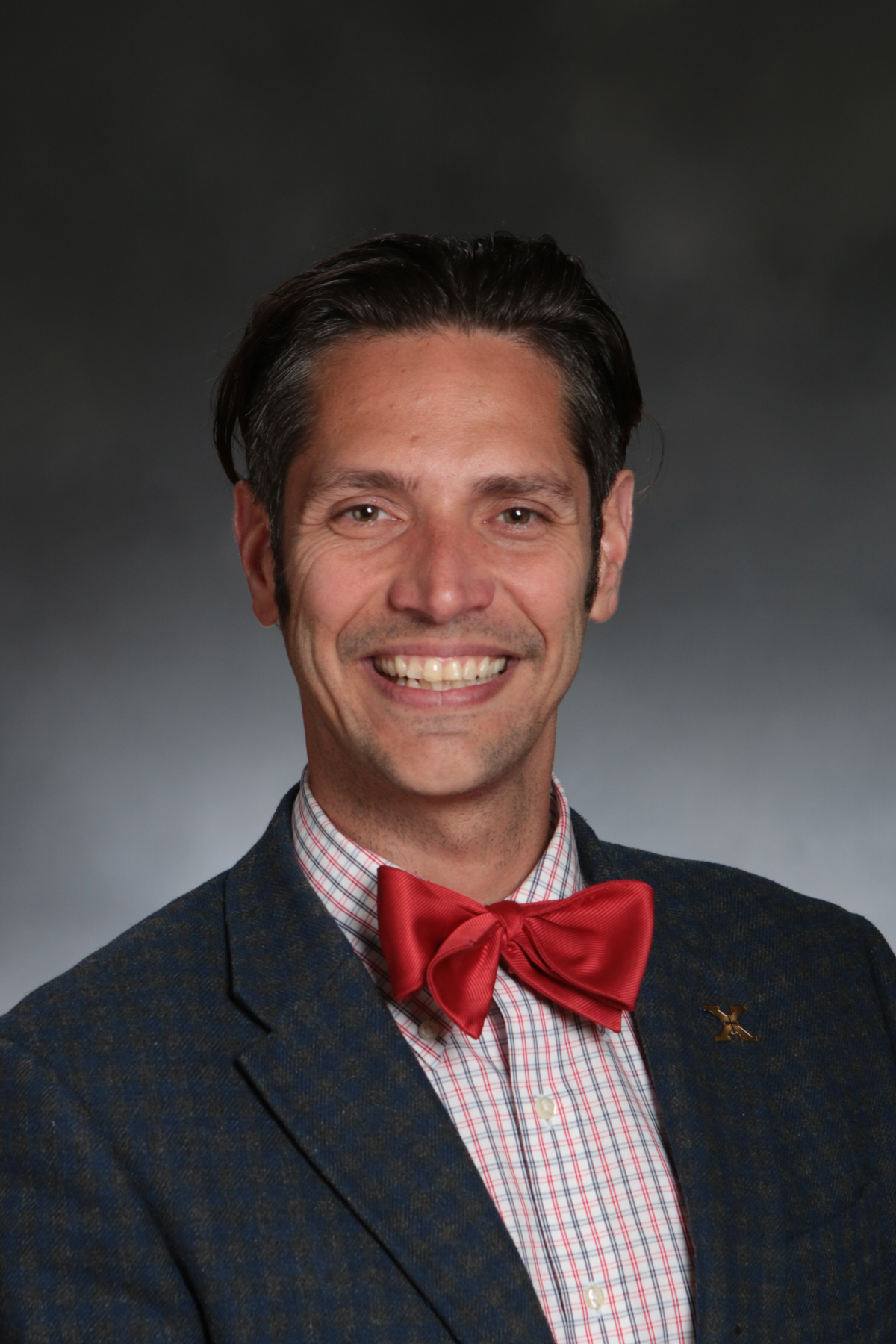 This matter simply couldn't be laid to rest. This is why, through a deep interview involving a series of thoughtful, reflective questions, the real Noe can now be known. But first, a little background on the man.
Mr. Noe graduated from Saint Xavier High School in 2000. He recalls his time here fondly, with a focus on his athletic prowess, especially his cross-country team's state championship victory in 1999. He says that after four years, it felt well-earned.
Shortly thereafter, he made his way to the University of Kentucky, a school he still holds in high regard. Graduating in 2004, he promptly completed his student tenure through the University of Louisville for grad school, which he strictly claims was out of necessity. Nevertheless, he graduated with majors in both Mathematics and Mathematics Education in 2009 before returning to Saint Xavier to teach a selection of math classes.
"I've never lost a donut bet, because everybody wins."
From just this, it's clear that Noe possesses all the qualities of a hard worker: he's confident and determined, as seen from his many years of studying mathematics. He's steadfast in times of struggle, not backing down from challenges in his pursuit of reaching his highest potential. But most of all, Noe is generous, friendly, and an all-around good person. As a teacher, he demonstrates the utmost care for the art of teaching. Instead of simply instructing students to take notes and copy from the board, he fosters a positive and comfortable environment, often using corny dad jokes or fun challenges. Those who haven't had him as a teacher might be puzzled by the concept of 'Donut Bets,' but for those who have, it's simply a part of their daily routine, illustrating the impact he's had on his students.
This gives us an idea of how he teaches and the type of energy he radiates in the classroom, but it doesn't fully reveal who he is as a person. Fortunately, the answer to this isn't far.
"Most/least favorite thing to teach? Just the most — there is no least."
Noe is a man not defined solely by the job of teaching. A mentally demanding profession often drains individuals of their previous positive demeanors due to the challenges of working with high school students for 30 hours a week. However, this has never happened to Noe. He has managed to preserve the optimistic, friendly aspect of himself, which shines through in every action he takes. During school hours, he teaches with a genuine passion for his profession and a deep connection with his students. After school, he immerses himself in his hobbies and savors life to the fullest. He has encountered hardships and faced opposition, but it hasn't deterred him because he always finds something to look forward to. Noe serves as an inspirational example to us all, showcasing qualities like dedication, balance, optimism, and determination, among others. Undoubtedly, he embodies what many aspire to be.