From Shamrock to Tiger: The Transition
November 22, 2021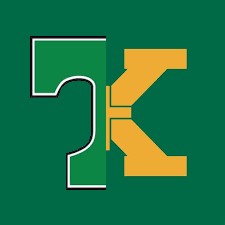 Transferring out of our rival school hasn't been the easiest transition, but I'm beginning to find my place.
About three weeks ago, I began my first day here at St. X. I knew some people already, but there were a lot of unfamiliar faces throughout my day. It was odd. I usually would walk through the halls and catch up with someone I haven't talked to in a while, but instead I was caught up trying to find my way around the campus. I got a ton of confused looks when I saw people I'd known before making the transfer. A lot of "what are you doing here?" and "I thought you went to Trinity." It was different, but a good kind of different. As I found my way to my classes, I eventually met my teachers.
All of my teachers have been extremely helpful through this transition, almost a little too helpful. Mr. Blaser still asks me if I have any questions about the school sometimes, which shows that he cares about me. Finding friends was kind of easy. I'd already had some friends that went here, and by God's plan I ended up in the same lunch as them. I feel like all the teachers here attempt to get to know you and make you feel welcome.
I've met a lot of new people during my time here so far; I was welcomed like I'd been with them since freshman year. How kind most people have been has made it easier to transition. On my first day, I remember looking around in my English class and everyone had a smile on their face while talking about whatever was the subject that day.
Overall, I'm very glad I made the switch and I feel like I should have been here from the start. The learning experience at St. X is truly something different. I'm still waiting to go to my first football game here, but I bet it will be fun. I might even try to join a team or club as well. I'm not too sure on that, but I do know that next time I step onto any field to play, it'll be as a Tiger.